1007 Bucknell, Arlington, TX 76012. 817-265-2820. Fax 817-265-2571. mwbenson@aol.com
---
Mediation of Workplace Issues
Mediation is a process in which an impartial person, the mediator, facilitates communication between parties to promote understanding, reconciliation, or settlement.
Mediation is a process for resolving disputes between individuals or organizations quickly, easily, simply, and in a manner which is less expensive than filing lawsuits.
The parties to a dispute negotiate with each other in a setting moderated and controlled by the mediator, who has no stake in the outcome.
The mediator assists the parties in:
Identifying the problem or problems.
Summarizing, restating, and prioritizing issues.
Generating options.
Evaluating options available and the possible consequences of each.
Reaching agreement.
Examples of Mediations Conducted
Mediated employee terminations for numerous organizations to avoid lawsuits.
Mediated numerous disputes involving problematic working relationships between managers and their employees, managers with higher management, etc.
Mediated a settlement with an employee in the Human Resources Department of a large organization who had been involved in an inappropriate relationship with the Director of Human Resources and was threatening to file a sexual harassment lawsuit. The employee agreed to resign for 4 months' pay and an agreement to not file a lawsuit.
Mediated a dispute between a kidney dialysis center and a patient who was threatening to sue the center. No lawsuit was filed.
Mediated a dispute between an organization and its shipping company regarding the handling of damaged shipments.
Mediated a dispute between a nail salon and the Texas Department of Licensing and Regulation over perceived racial bias of an inspector.
Mediated a disputed financial settlement between a large organization and the father of a man killed in an accident while cleaning a cement mixer.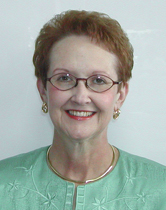 1007 Bucknell
Arlington, TX 76012
817-265-2820
Fax 817-265-2571
mwbenson@aol.com
www.melbabenson.com