1007 Bucknell, Arlington, TX 76012. 817-265-2820. Fax 817-265-2571. mwbenson@aol.com
---
Divorce and Family Mediation
Divorce can be a time of transition, growth, and adjustment to new roles, or it can be a time of fighting and destruction. Mediation offers a healthier route: allowing a couple to get a divorce with dignity and respect and allowing parents to restructure their lives in a way that is least stressful for their children.
For most couples, mediation is the most responsible, caring, and creative way to dissolve their marriage and to address future issues regarding children and support as they arise.
Advantages of Divorce and Family Mediation
Divorce and family mediation is an alternative to the traditional approach to divorce and provides the following advantages:
Mediation is less expensive. The two parties are sharing one mediator instead of negotiating through two attorneys.
Mediation is faster and more efficient. In mediation, information and offers can be exchanged quickly and much more efficiently. Questions can be answered immediately instead of having attorneys send letters, make phone calls, file documents requesting information from each party, and argue legal points before a judge.
Mediation is less hostile and stressful. Mediation is designed to get the legal details resolved without the character assassination that accompanies litigation. The goal of the mediator is to help the couple move on with their lives in a peaceful and financially-secure manner.
Mediation is less traumatic for children. Children can see their parents model successful conflict resolution skills, which can set the stage for an effective, cooperative co-parenting relationship after the divorce.
Mediation allows the parties to make their own decisions about property, debts, and children. Couples examine their funds and options realistically and cooperatively. Then the parties arrange for their children's future care and support, divide their property, and arrange for payment of their debts according to the family's needs and their own sense of fairness instead of having those decisions made by a judge.
Mediation is private. The parties' personal business and all the problems that brought on their divorce are not discussed in an open courtroom.
Mediation is confidential. Everything said in mediation is privileged. If a couple is unable to reach an agreement and the case has to go to Court, the mediator will not testify, and neither party can repeat in Court what was said in mediation.
Mediation is more likely to result in compliance by both parties since both created the agreement. Divorced partners are more inclined to adhere to the agreement in the future if they have gone through mediation.
[ Top ]
Questions Often Asked About Divorce Mediation
What is divorce and family mediation?
Divorce and family mediation is a way for couples to avoid the adversarial nature of the legal system, dissolve their marriage in a civil way, get a divorce without destroying each other, cooperate to achieve a result both can live with, and maintain their dignity and mutual respect.
What does a divorce and family mediator do?
The mediator, who has no stake in the outcome, is an impartial, unbiased third party who helps couples reach agreement on issues involved in getting a divorce:
How community property and community debt will be divided.
Who will provide ongoing care and support of the children physically, emotionally, and financially.
Whether spousal support is needed.
The mediator can:
Raise questions about issues the parties may not have considered.
Provide alternatives, options, and creative possible situations the couple may not have thought of.
Provide information about what can usually be expected in certain situations.
Analyze proposals the couple has made to see if they are feasible.
However, the mediator does not make any decisions. The parties reach their own agreement with solutions that are best for them.
When can divorce and family mediation be used?
Divorce and family mediation can be used:
Prior to a divorce.
After a divorce if any conflicts occur under the Divorce Decree.
What percentage of mediations are settled?
National statistics indicate that about 85% of divorce cases mediated are settled amicably. The percentage is higher when couples go to mediation before becoming involved in contested litigation. Most people are much more willing to live up to an agreement they have made instead of an agreement made for them.
Can I talk with you if I am considering a divorce and need information?
If you are considering filing for divorce but have fears, concerns, questions, etc., I can help you analyze your current situation and the pros and cons of getting a divorce--physically, emotionally, financially, etc.
Do couples ever get back together as a result of mediation?
By the time most couples come to mediation, at least one of the parties is adamant about pursuing divorce. If both parties express doubt about the divorce, I have assisted couples in working out an agreement whereby they can stay married. Occasionally, the calm of the mediation process assists couples in listening to each other, enabling them to try one more time to save their marriage.
Is it too late to start mediation if we already have attorneys?
It is never too late to start mediation. Mediation can start building on whatever agreements you and your spouse have already made by working only on the unresolved issues. Both of you need to tell your respective attorneys to stop their work on your case while you explore mediation as a method for completing the process.
Are any other experts sometimes needed?
Sometimes mediating parties may feel the need to consult trusted experts at an additional cost for specific reasons, such as:
To obtain a credible appraisal or other valuation of real property, jewelry, a business, etc.
To consult with an accountant or other tax expert to maximize the tax benefits of their agreement.
To obtain the thoughts and recommendations of a mutually acceptable psychologist or social worker if there are parenting concerns.
I can recommend experts I have worked with if the parties do not already have someone in mind.
Will I have to pay a retainer or commit to a certain number of mediation sessions?
I do not require parties to pay a retainer or commit to a certain number of mediation sessions. After a brief telephone conference, we schedule one mediation session. No one is ever obligated to have more than one session. Payment is made at the end of that session, and the couple decides if and when to schedule another session.
[ Top ]
The Mediation Process
Sometimes people begin mediation before they have hired an attorney. Or they have attorneys but want to mediate without them in order to keep expenses down.
Typically one or both spouses contact me to inquire about my mediation services, and we mutually decide if we can work well together.
Prior to mediation I provide a form for the parties that lists items to bring to the first mediation session to save time. Additional time can be saved if the parties provide a copy of the items to me before the first session.
I meet with both parties in my office or at a location everyone agrees upon.
At the first session, the parties sign a mediation agreement, which lists the details of the procedure and the fee charged. Payment of mediation fees can be decided between the parties. Sometimes each of the parties pays half the cost. At other times, one party pays the total cost. Sometimes the parties divide the cost according to the percentage of total household income each party makes, with the party making more income paying a larger percentage than the other party. (For fee information, call me at 817-265-2820.)
Each mediation session usually lasts approximately 2 to 3 hours. I ask questions that bring out the issues that need to be decided, gather the necessary information, and lead to agreements that are equitable and mutually acceptable. If a mediation is extended for a long time, the couple may become frustrated. Several short sessions are usually preferable to one long session. Attempting to discuss all topics in a single day or session can lead to frustration and decrease the likelihood that the couple can reach a mutually beneficial agreement.
Between 3 and 5 sessions are usually needed to complete the process, depending on how complicated the case is. The time required to mediate a divorce varies according to the couple. The most important variables are how quickly couples can make decisions and how much they can work together outside of mediation sessions. Also, fewer sessions may be required if no children are involved.
Sometimes I place the parties in separate rooms to speak to them privately (a process called "caucusing") if that arrangement is more conducive to settlement. Any comments in caucus remain confidential unless the party agrees that I can share the information with the other party. Therefore, each party can discuss his/her case frankly with me without fear that I would repeat those comments to the other party.
When an agreement is reached, I draft a document called a Memorandum of Understanding, which details the decisions the parties have made and the terms of their agreement. Attorneys can then review the Memorandum to be sure it is fair and reasonable and prepare the documents to produce an Agreed Divorce Decree that is submitted in Court for the signature of the Judge and any other legal documents needed.
I can recommend attorneys for each spouse with whom I have worked previously and whose fees are extremely reasonable to review the Memorandum of Understanding and prepare the Agreed Divorce Decree to be signed by the Judge.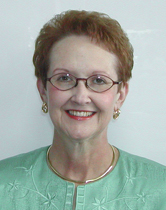 1007 Bucknell
Arlington, TX 76012
817-265-2820
Fax 817-265-2571
mwbenson@aol.com
www.melbabenson.com