1007 Bucknell, Arlington, TX 76012. 817-265-2820. Fax 817-265-2571. mwbenson@aol.com
---
Consulting Examples
Determined defects in training of inspectors for a large organization facing possible shutdown because of inadequate training. Worked with content expert to design new training for over 400 inspectors in tracking disposition of nonconforming products.
Conducted in-depth review of executive officers of large state agency, specifically to determine if decisions made by the Executive Director were good business-based decisions or were being made by a young woman with whom he had a personal relationship who was unqualified for decision making at that level.
Worked with the Board of Directors of nonprofit organization to evaluate leadership effectiveness of the Executive Director.
Worked with numerous organizations to evaluate performance effectiveness of managers and employees at all levels.
Evaluated communication breakdowns between departments of world headquarters of an organization. Developed and taught a 9-hour course to improve communication between departments and with their internal and external customers.
Conducted training in Time Management and Organization at a national meeting of attorneys for a large organization.
Developed and taught 3-hour course on study and test-taking skills for Police and Fire Department personnel to help them prepare for licensing exams and tests required for promotion.
Worked with a major business textbook publisher in obtaining state adoption of a textbook in Texas, one of the three largest states in the United States for textbook sales.
Worked with military personnel in organizing, coordinating, and conducting weekly meetings of a Support Group for 250 reservist families of G Company, 149th Aviation, Texas Army National Guard during Operation Desert Storm.
Worked with a Police Department Crime Scene Unit to build teamwork to enable the team to work more cohesively in crime scene investigations.
Worked with executive team of a large Texas city on dealing with the challenges of a multi-generational workforce.
Conducted team building workshop for the executive team of a mid-size Texas city.
Developed and taught a 9-hour course for Information Technology (IT) professionals on how to communicate more effectively with their end users in designing systems and solving problems.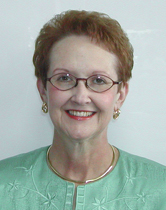 1007 Bucknell
Arlington, TX 76012
817-265-2820
Fax 817-265-2571
mwbenson@aol.com
www.melbabenson.com