1007 Bucknell, Arlington, TX 76012. 817-265-2820. Fax 817-265-2571. mwbenson@aol.com
---
Management Development
Massive changes in the workplace, rapid social and technological change, and an increasingly diverse workforce make managerial skills more important today than ever.
Employers are demanding more work and better work out of fewer people with fewer resources. Employees are feeling pressured, overworked, and unappreciated.
Every person with supervisory authority is stuck in the middle.
---
You will learn how to:
Assess your management style and develop a style that will work for you.
Provide constructive feedback, encouragement, and praise to motivate employees to peak performance.
Blend different personality types, backgrounds, and age groups into a productive team.
Increase your willingness to delegate, identify tasks to be delegated, assign the appropriate degree of authority, provide adequate instructions and guidance, and develop followup systems.
Develop coaching skills to increase the personal growth, job satisfaction, and on-the-job effectiveness of employees.
Clarify issues in conflict, generate options, and resolve conflicts in a way that benefits everyone involved.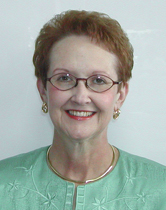 1007 Bucknell
Arlington, TX 76012
817-265-2820
Fax 817-265-2571
mwbenson@aol.com
www.melbabenson.com