1007 Bucknell, Arlington, TX 76012. 817-265-2820. Fax 817-265-2571. mwbenson@aol.com
---
Customer Service Series
---
Public Contact Skills
Any job involving dealing with the public is challenging. Successful public contact personnel recognize the importance of dealing with people in all types of situations tactfully and diplomatically.
You will learn how to:
Effectively listen and ask questions to pinpoint customers' needs and wants.
Project competence, confidence, and courtesy in public contact.
Present a polished professional image.
Develop and maintain a service attitude.
Calm upset customers.
---
Quality Telephone Customer Service
The telephone is a major means of communication in any organization. Callers make judgments about an organization's competence and professionalism by the way their calls are handled.
You will learn how to:
Create a professional image in all telephone contacts.
Develop an effective telephone voice.
Screen calls tactfully and transfer calls smoothly and professionally.
Make messages more complete and more valuable.
Use active listening and communication skills in dealing with complaints and handling difficult callers.
---
Communicating With Our Customers
Success in any organization depends to a large extent on relationships with other people, and communication skills have a significant impact on all relationships. Customer service personnel need effective communication skills to be able to provide quality customer service.
You will learn how to:
Establish rapport quickly and communicate your ideas effectively.
Overcome obstacles in communication caused by different value systems and communication styles.
Effectively listen and ask questions to pinpoint customer needs and wants.
Cope with difficult customers tactfully, courteously, and professionally.
Develop and maintain a service attitude that keeps customers coming back.
---
Coping With Difficult People
Difficult people can break your concentration, raise your stress level, and rob you of your effectiveness with customers. Public contact employees who can clearly and rationally handle difficult people are one of an organization's most valuable assets.
You will learn how to:
Stay calm and defuse anger as you attempt to identify and resolve problems.
Communicate in ways that will minimize antagonistic behavior in others.
Avoid words and phrases that trigger negative reactions.
Handle customer complaints patiently and courteously.
Cope with difficult customers professionally and efficiently.
---
Suggested responses to a variety of situations will be developed in all Customer Service coaching.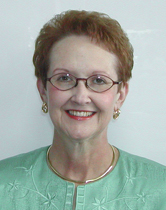 1007 Bucknell
Arlington, TX 76012
817-265-2820
Fax 817-265-2571
mwbenson@aol.com
www.melbabenson.com