1007 Bucknell, Arlington, TX 76012. 817-265-2820. Fax 817-265-2571. mwbenson@aol.com
---
Conflict Resolution
When two or more people come together to accomplish a goal or to face and resolve problems, conflict is to be expected.
Unresolved work-related conflicts adversely affect morale, disrupt relationships, reduce productivity, and sometimes lead to violence.
Disputes that result in lawsuits are time-consuming, costly, and extremely stressful for employees and organizations.
---
You will learn how to:
Understand what triggers the behavior of difficult people and how your self-image affects the way you respond to conflict.
Communicate your ideas and opinions without alienating others.
Give and receive constructive feedback and minimize defensiveness in situations involving conflict and confrontation.
Clarify issues that are in conflict, generate new options, and resolve conflicts in a way that benefits everyone involved.
Recognize the warning signs of a potentially violent situation and use verbal and nonverbal techniques to attempt to calm the person.
---
You will take a test on your Conflict Management Style to help you understand your conflict style and to learn how to work with others who have different conflict styles.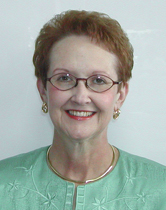 1007 Bucknell
Arlington, TX 76012
817-265-2820
Fax 817-265-2571
mwbenson@aol.com
www.melbabenson.com