1007 Bucknell, Arlington, TX 76012. 817-265-2820. Fax 817-265-2571. mwbenson@aol.com
---
Effective Business Writing
Clients, customers, managers, and peers judge you and your organization by what you write and the way you write it.
Effective writing skills are important keys to success on the job, whether you create new documents or edit the work of others.
Busy readers today want the essential information in a clear format that lets them pick out the key points and supporting information clearly.
---
You will learn how to:
Update your writing style and use shortcuts that work in today's fast paced business environment.
Organize your thoughts and express your ideas clearly, concisely, and effectively.
Use emphasis techniques to call attention to important information and make your message stand out.
Design documents that are visually appealing and easy to read and understand.
Communicate tactfully, courteously, and professionally in an electronic environment.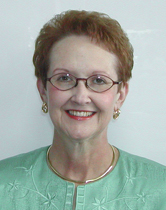 1007 Bucknell
Arlington, TX 76012
817-265-2820
Fax 817-265-2571
mwbenson@aol.com
www.melbabenson.com