1007 Bucknell, Arlington, TX 76012. 817-265-2820. Fax 817-265-2571. mwbenson@aol.com
---
Notes From Melba Archives
February 2006
How Good Do We Have to Be?
January 2006
Taking My Own Suggestions
December 2005
In the Year 2005:
What I've Learned and What I Know for Sure (At This Point)
November 2005
What kind of leader are you?
What kind of leader do you try to follow?
October 2005
'Tis the Season ,,,
For Surviving the Holidays
September 2005
Setting Boundaries:
Where Do You End and I Begin?
August 2005
Forgiveness:
The Gift We Can Give Ourselves
July 2005
Leading Up:
How to Manage Your Boss... So Everyone Wins
June 2005
Thank You for Being Such a Pain:
Dealing With Difficult People
May 2005
Happiness:
What Is It?
How Do We Get It?
How Do We Keep It?
April 2005
When are Things Ever Going To
Stop Changing Around Here?
March 2005
Introvert or Extrovert:
Which Are You and What Does It Mean?
February 2005
The Under-Management Epidemic
January 2005
Take Time for Your Life:
Slow Down and Take a Breath to Get Prepared for 2005
December 2004
The Gift of Yourself
November 2004
Here We Go A Quarreling: Surviving the Holidays
October 2004
Bouncing Back: The Power of Resilience
September 2004
Why Are We So Angry, What Is It Doing to Us, and What Can We Do About It?
August 2004
What is Emotional Intelligence and How Important Is It to Success?
July 2004
Whatever Happened to Civility in the Workplace?
June 2004
How Are the Generations Getting along in Your Organization?
May 2004
Where Do You Get Your Energy?
April 2004
Who Do You Think You Are?
March 2004
Love Them or Lose Them: Getting Good People to Stay
February 2004
Should You Love It or Leave It - Your Job, That Is
January 2004
Is Stress Managing You or Are You Managing Stress?
December 2003
Organizational Anxiety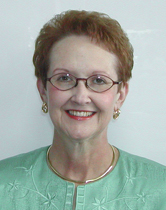 1007 Bucknell
Arlington, TX 76012
817-265-2820
Fax 817-265-2571
mwbenson@aol.com
www.melbabenson.com